Improvement science for the public and social sector
QTurn's purpose is to support social sector organizations to build Quality Improvement System (QIS) and increase social value. Flipping the script on higher-stakes models that limit potential creates opportunities for frontline managers and staff to own the quality improvement agenda, achieve outcomes and, with partners, produce citizen science.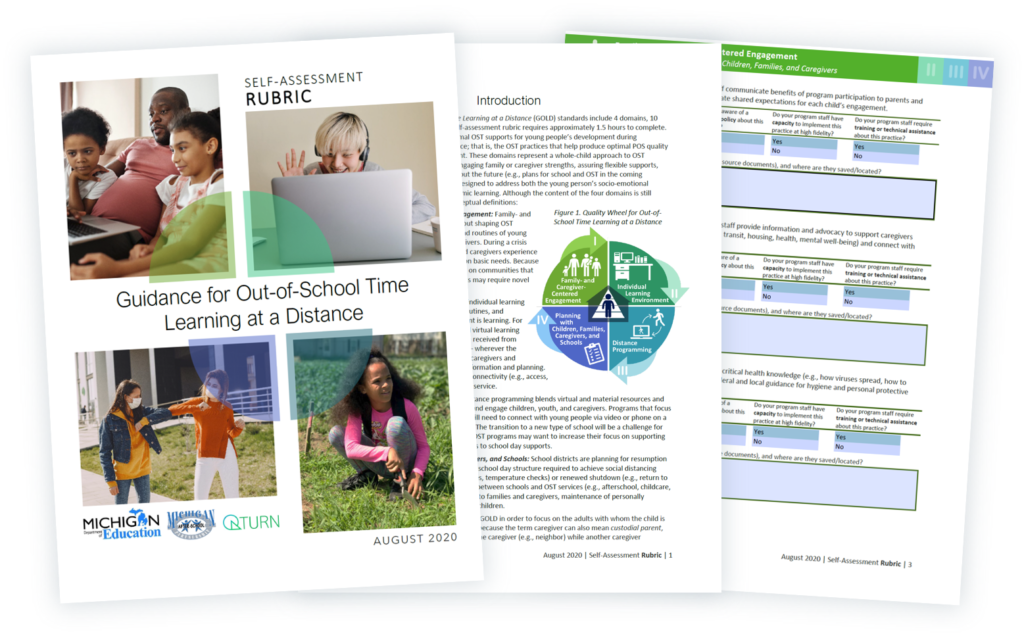 Guidance for Out-of-School Time Learning at a Distance
In response to the COVID-19 crisis, QTurn partnered with the Michigan Department of Education and Michigan Afterschool Partnership to develop a self-assessment tool and support resources for OST program managers and staff who are responsible for delivering services to young people in their new individual learning environments. The Guidance for Out-of-School Time Learning at a Distance (GOLD)  applies to a diverse range of program delivery models, including 21st Century Community Learning Centers (21st CCLC) and other community-based programs.
Afterschool Evaluation Plan 2020
QTurn has put together a suite of evaluation tools specifically developed for afterschool programs during the 2020-21 school year – The Afterschool Evaluation 2020 (AEP 2020). The Management Practices Self-Assessment (MPSA), Guidance for Out-of-School Time Learning at a Distance (GOLD), and the Adult Rating of Youth Behavior (ARYB) can be used together to help guide afterschool providers during this uncertain time.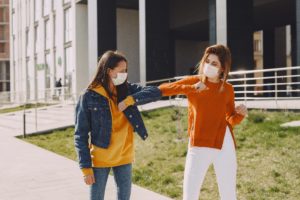 CQI Cycle for SEL
During times of crisis when programs are under tremendous pressures, evaluation and assessment can be challenging. Programs enter triage mode, putting their limited time and energy into the most urgent tasks. This heightens the need for evaluation that reduces strain and improves capacity. When conditions that created the crisis are
Read More...
Noteworthy Publications + Tools
Explore the measures and assessments QTurn has developed to meet the needs of youth development organizations.
Dig into the QTurn theory and methodology, explore the products produced for our clients, and learn from QTurn's legacy.
Lisa Lindeman, Ph.D. | September 1, 2020
Get to know us! Our Blog is a place where we introduce new products and services; discuss ideas, theories and current events; and tell the stories that inspire our work.